Pesto Salmon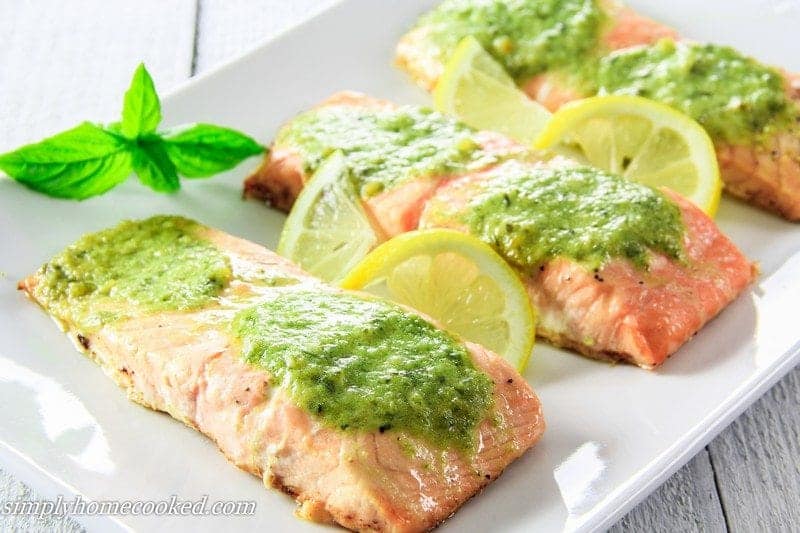 Recipe is from Taste of Home
Ingredients:
•       1/4 cup lightly packed fresh basil
•       2 tablespoons packed fresh parsley
•       2-1/2 teaspoons olive oil
•       1/2 teaspoon pine nuts
•       1/4 teaspoon minced garlic
•       Dash salt
•       Dash coarsely ground pepper
•       2 salmon fillets (6 ounces each)
Directions:
1)     For pesto, place all the ingredients (hold the salmon!) in a food processor: basil, parsley, oil, pine nuts, garlic, salt and pepper; cover and process until finely chopped.
2)     Place salmon on a baking sheet coated skin side down with cooking spray. Spread with pesto on top. Bake at 400° for 20-22 minutes or until fish flakes easily with a fork and crumbs are lightly browned.